I'm very proud to have redone Episode 1 of my brand new Stopmotion-Animated Dystopian Steampunk series - "Mechanic Artwork"! The reason for the remaking was to introduce a filler during the wait for Episode 2, which is going to be twice the size of the first one and to improve on all the issues and take all criticism from the Original Cut from 2019 to account.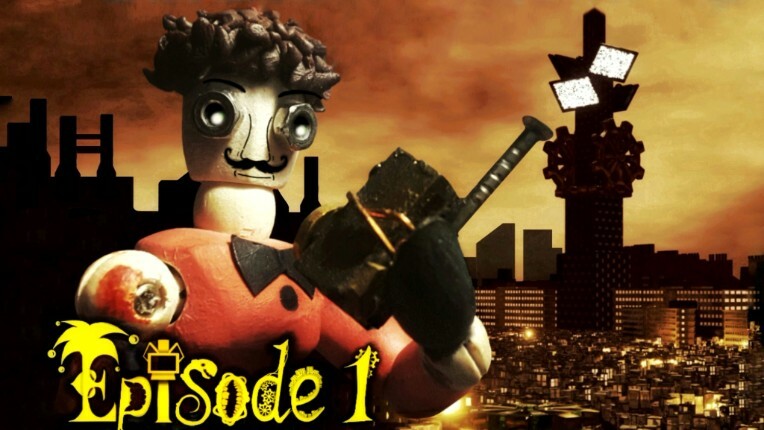 The Extended Cut includes:
2 New Scenes
Several additional shots
New improved dialogue and audio quality
Complete recoloring of the episode
Increased video quality
Redone voice acting and better casting
Brand new intro and logo for the series
And a completely new ending
Series Plot:
A detective is sent to investigate a strange case in the "Gearman's City", which gets him involved with a clan of revolutionaries called "The Liberta Clan", planning to take action against the president and causing an uknown alien virus to spread throughout the entire island... The series is dark, grim and heavily story-based. It explores many ideologies, philosophies and flaws of the modern world in its fictional universe.
Mechanic Artwork Episode 1 Extended Cut Remake had become one my highest rated movies on my Newgrounds account. As of right now we are at 3.85/5 rating. I'm so happy from all the feedback and criticism i've received for the episode, you're all the reason i keep doing all this, your support is my mood boost and your criticism is my life support. I cannot wait to start Episode 2, because what comes from now on will be BIG, the cast is doing everything more professionally now with tons more people wanting to hop on board in the production of mechanic artwork to help out and i never imagined i could ever achieve this much :D All this support only motivates me further to make Episode 2 as great as it can possibly be.